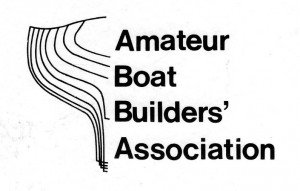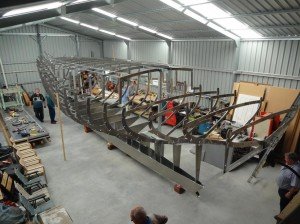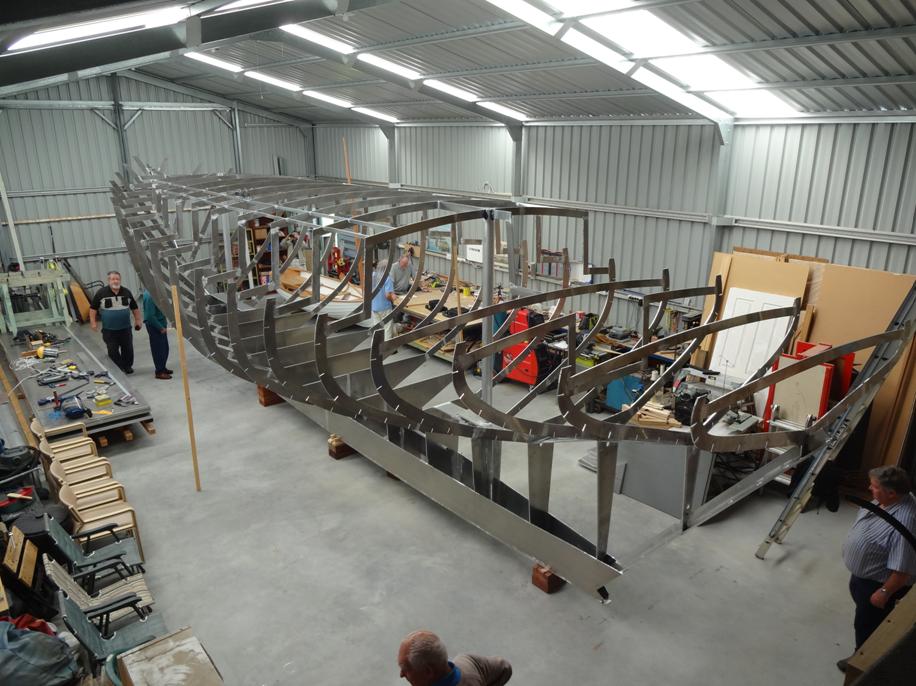 The AMATEUR BOAT BUILDERS' ASSOCIATION of WESTERN AUSTRALIA (ABBA) is a group of home boat builders building in timber, aluminium, fibreglass and other materials. About half the members currently have projects under way, ranging from dinghys to ocean going yachts and historic rebuilds. Others have either completed boats, are restoring classics or just have an interest in things nautical.
Meetings  We meet on the FIRST WEDNESDAY of every EVEN month (Feb, Apr, Jun, Aug, Oct & Dec) at the South of Perth Yacht Club, 7.30 pm for an 8.00 pm start. These meeting usually involve a guest speaker on a relevant topic with time to socialise and network with others.
Toolbox Visits  Visits to members' projects, practical demonstrations at commercial premises or other events of interest take place at the beginning of every ODD month, usually on a Saturday afternoon.
 Web Site This website is continually updated with details of upcoming events and other information. Have a look at the "LIBRARY" section to see the wide range of informative topics that have been covered, the varied and interesting places we have visited and the diverse range of projects undertaken by our members.
Interested? ABBA welcomes new members – hopefully we can all share advice, techniques, experiences and other information. To join us, just come along to a meeting or contact 0419 508 785 or cadeefamily@bigpond.com  for more details.
Calendar of Upcoming Events
Mar10, 2018
MAR 2018 TOOLBOX VISIT
from 2:00 PM to 4:00 PM
Our next Toolbox Visit will be at Steve Ward's yard at 16 Milson Place, O'Connor on Sat 10 March from 2-4 pm.
Steve has three classic timber boats in his yard that he is currently working on and another he has yet to start.
There is "Vectis", a 1915 Gentlemen's River Cruiser built by W&S Lawrence.  The William of W & S Lawrence is ABBA member, Ron Lindsday's great grandfather. The boat was bought from the Maylands Boat yard for $1 many years ago.
Steve is currently restoring three Knud Reimers designed yachts. The  22 square metre yacht "Flame" which was built by past member Peter Leggatt's father and launched in 1953. Flame was subsequently owned for many years by Syd Muhling and then by his son Geoff, during which time it competed in many river and ocean races out of Royal Perth.
The second is "Joyous", a yacht similar to Flame but bigger, being a 30 square metre. Joyous was built by the late Arthur Darnell, launched in 1962 and also sailed out of Royal Perth for many years. Arthur was also a core member of the group of young lads who built Argosy when in their teens.
The third yacht is "Haze" another Perth classic awaiting her turn for restoration. She is a Tumlare design. It has been written that "Arguably Knud Reimers' 'Tumlare' falls into the very narrowest selection of the most beautiful objects ever designed by the hand of man."
I'm sure Steve will provide much more information about these boats on the day.
See you all at 16 Milson Place, O'Connor on Sat 10 March at 2.00pm. This will be a great Toolbox Visit.
May5, 2018
MAY 2018 TOOLBOX VISIT
from 12:30 PM to 2:30 PM
The May Toolbox will be a visit to Yacht Grot at 57 Queen Victoria Street, Fremantle. Our host, Trevor, has kindly offered to accommodate this event after closing time on Saturday 5 May  from 12.30pm onwards.
Please note the earlier start time.